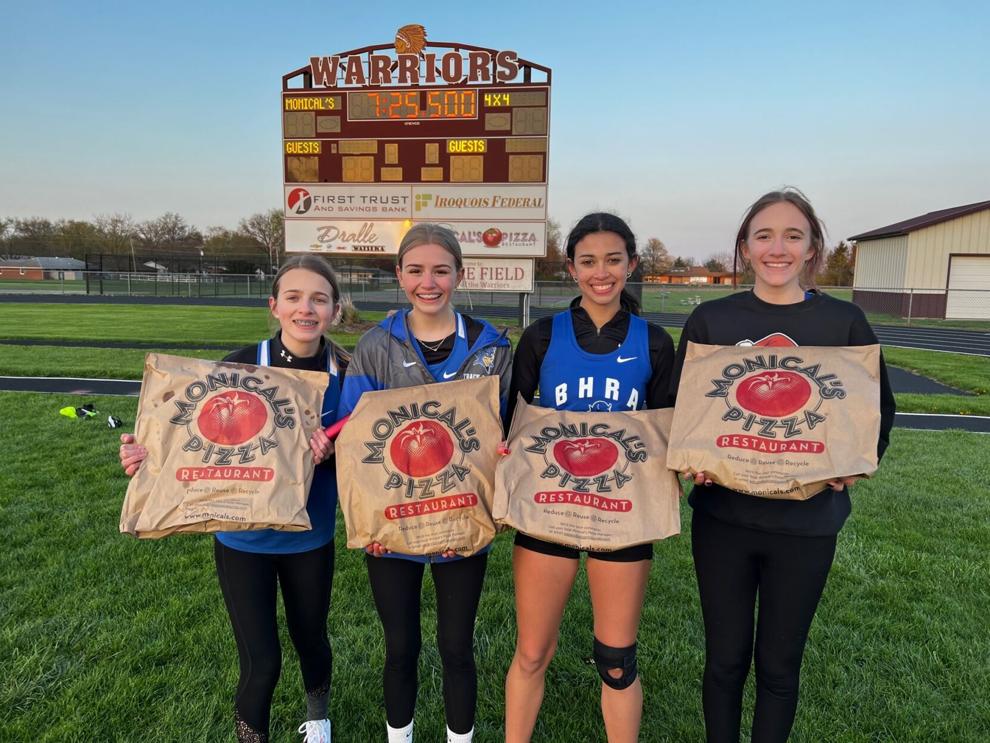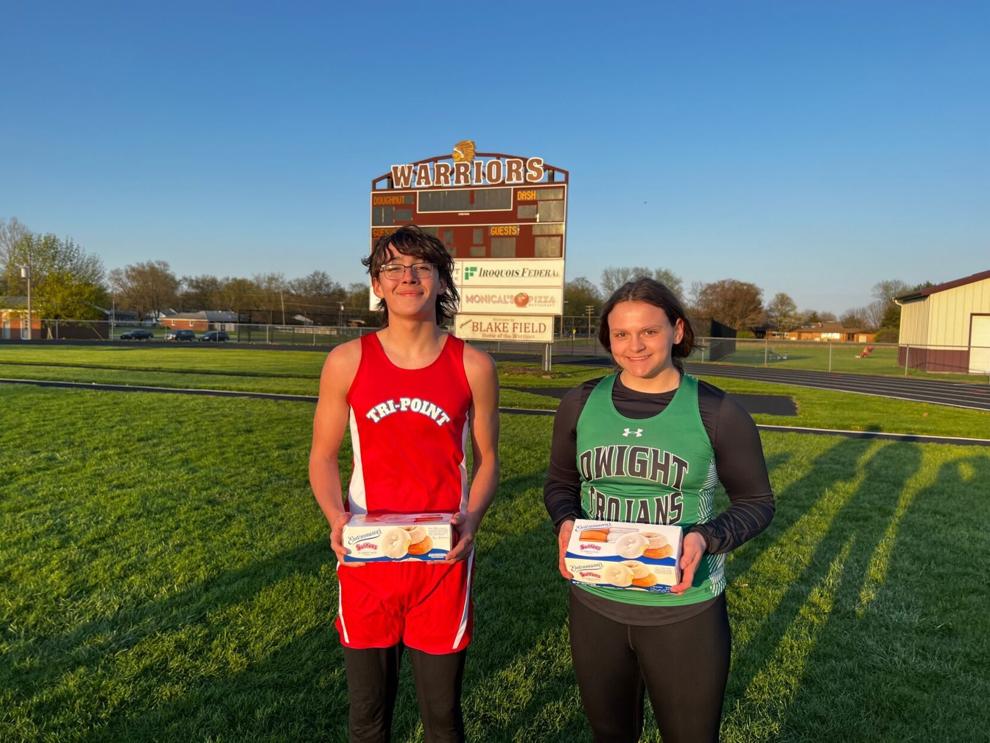 The delicious reward for the winners of the 1,600 meter relay at the unique Watseka Fresh-Soph Invitational?
Pizza Monica.
How cool is that?
"It's amazing to see the motivation pizza brings to the table," said Watseka track coaches Troy Simpson and Rich Ditke. "We saw some of the most competitive racing in 4x4s and even coaches intentionally loading up the 4×4 to win the pizzas. We rarely see scratches.
BHRA swept the relays to claim the eight free pizzas provided by Monical's to Watseka, a relationship started when the daughter of store manager Nathan Horchem was running for the Warriors.
"The student-athletes are absolutely thrilled with it. We have the pizzas waiting for them at the finish line and present them on the spot once everyone is done," the coaches said.
The fun encounter also includes the Donut Dash 100, where shot putters compete in a 100-meter sprint with a dozen pastries waiting for the winners at the finish line. In addition, music is played over the PA system during the 1,600 and 3,200 races, and athletes and spectators immediately form a tunnel on the track enthusiastic and tight in front to encourage the competitors in what called the Gauntlet 1600.
"It's unbelievable how much public relations this has resulted from," the coaches said.
Competition "is our laboratory for making athletics an exciting sport, not only for athletes and coaches, but also for spectators. Ultimately, we want people to leave the competition saying it was an exciting, fun and competitive competition and they can't wait to get back to it.