[ad_1]
Harold Corr Oval in Cambridge Park will host the region's very first synthetic sports track when it opens at the end of next year.
For more than a decade, the athletic clubs of Penrith have been calling for a synthetic track in the area.
On Tuesday afternoon, their dreams finally came true when Penrith MP Stuart Ayres and Acting Sports Minister Geoff Lee announced a synthetic track for the Herbert Street facility.
"In consultation with local athletic groups and Penrith City Council, the decision was made to build the new synthetic sports track at Harold Corr Oval," said Mr. Ayres.
"This sports track will allow athletes to train consistently even in bad weather and is the first synthetic track in the Penrith area."
Mr Ayres pledged to follow a synthetic lead for the region ahead of last year's state elections. He said a number of local sports grounds had been considered for the synthetic track – including Jamison Park – but ultimately all parties agreed that Harold Corr Oval was the best suited site.
"Penrith deserves a synthetic track," Mr. Ayres said.
"Participants in these sports haven't had this facility delivered, it's been far too long and it's fantastic that with the support of the Minister of Sport and the Berejiklian government, we can deliver it to Penrith."
Local track clubs – including Nepean, Cranebrook, Emu Plains and Werrington – were smiling from ear to ear after this week's announcement. They believe the new track will greatly benefit the region and prevent promising athletes from leaving for better opportunities and facilities elsewhere.
"For too long, our best athletes have had to come out of our community to reach their potential – to have access to the best facilities, the best coaches – now these athletes are going to stay here or even come here," said Ayres.
"I also think there are great opportunities in regional events, state events, and school carnivals. It will also be excellent for the local economy. "
The first investigations and planning of the site are now underway and, once the tender has been chosen, construction is expected to begin in mid-2021.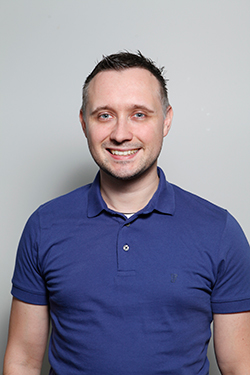 Nathan Taylor is Associate Editor and Senior Sports Editor of The Weekender. He also writes the weekly Chatter on the Box TV column. Nathan is an award-winning journalist, who worked at The Weekender for a decade.
[ad_2]